Shopping in Stratford Upon Avon with Stratford Upon Avon Limousine Hire why not go on a shopping spree with your friends in Stratford. Make a day out with Stratford Upon Avon Limousine Hire. We'll pick you up in one of our luxurious limos of your choice. Why not go in a Black Hummer Limousine or if it's a girly day out why not arrive in a Pink Hummer Limousine. We'll drop you off in Stratford's town centre. Then you shop till you drop, explore the wide range of shops that Stratford have to offer. Then when you can't shop anymore we'll pick you up again in the limo. Then you can open a bottle of bubbly, sit back and we'll take you around Stratford showing you the sights with Stratford Upon Avon Hummer Limousine Hire.
Visit the Royal Shakespeare Company theatre as Stratford Upon Avon is know for it's theatres. Make a night out with Stratford Limousine Hire. Get dressed up in your best gear you'll be picked up in a fabulous limo of your choice. You will be driven around for an hour, with Stratford Limo Hire's fully trained and professional chauffeur. Have the music of your choice, pop open a bottle of champagne and have a great laugh with your friends. At the end of the hour we'll drop you off at the theatre in style in time for the showing you wish to see, travel in the all new Party Bus Limousine.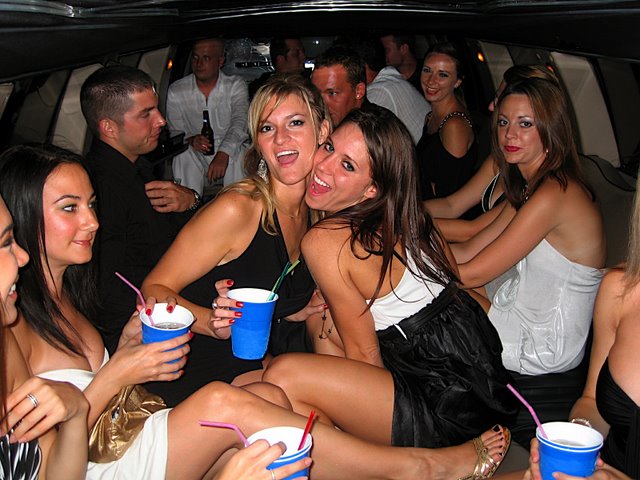 Stratford Upon Avon Hummer Limo Hire - One of our larger limos is the Hummer Limousine it's one huge limo, luxurious leather seats. It has 3 mini bars where you can enjoy a bottle of champagne whilst cruising around Stratford. It has Air Conditioning and heating. It has a CD player, so you can bring in your own style of music. It also has a radio in the Hummer Limousine so you could listen to the radio if you wish to. We have Pink Hummer Stratford, Black Hummer Stratford and White Hummer Stratford.
Stratford Upon Avon Party Bus Limo Hire - The Party Bus limo is a great way to get around Stratford. If it's night out on the town or you're venturing off to a party. This is the way to arrive at your destination, in one of Stratford Limousine Hire's limos. Fully kitted out with laser lights, neon lights and a CD player. Stand up and dance in the 35ft long Party Bus Limo.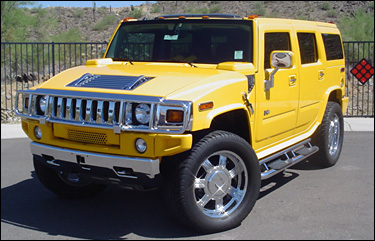 STRATFORD UPON AVON H2 YELLOW HUMMER
Stratford Upon Avon Pink Limo Hire - This is a hot Pink hummer limousine with a Playboy theme. The hot pink of the hummer limousine is carried throughout the limo. With hot pink leather seats, pink laser lights, along side the pink Playboy theme of the limo with Stratford Limousine Hire. Pump up the bass with your own choice of music on our new Sony sound system that is really what gets the party started.